Darker wood stains have become a growing trend for wooden cabinets, hardwood floors, and various furniture around the house.
A black wood stain can be a great way to make your wood look dark. Almost like a black painted surface, but without concealing the beautiful wood grain.
It presents the best alternative for letting your wood retain its natural appeal in a black shade. So, should you choose black wood stain colors for your home?
This article reviews the five best black wood stain options that you may want to consider. You will also learn how to apply the stain and where to use it in your home.
Our Top Picks
The Best Black Wood Stain Reviews
If you want to transform your home, specific furniture, or other wooden items around your house, here are some of the best black wood stains on the market today.
After these reviews, we will show you how best to apply these stains to make your project successful.
1.
Dark black wood stain

– Minwax Wood Finish 227644444, True Black Stain

Sale
Minwax Wood Finish 227644444, 1/2 Pint, True Black
RICH EVEN COLOR – Minwax Wood Finish is a deep penetrating, oil-based wood stain that provides beautiful color and enhances the natural wood grain in one coat. It's perfect for interior staining projects such as wood furniture, cabinets, doors and more.
QUICK DRYING – Staining interior wood has never been quicker. The special formula allows it to deeply penetrate wood pores within 5 minutes of application, resists lapping, and dries in two hours, making all your wood projects quick, beautiful and easy.
EASY TO APPLY – Use a clean cloth or wood stain brush to apply this wood stain in the direction of the grain. Wait 5-15 minutes and wipe away excess stain. The longer you wait, the darker/richer the color. Reapply coats for deeper color.
Minwax's True Black wood stain is a beautiful dark wood stain that provides a deep, true black color on any wood surface.
Once you have prepared the surface by sanding and cleaning the wood dust, this deeply penetrating oil-based stain formula distributes the color evenly across every inch of the wood surface, creating a uniform black hue.
Its penetrating formula does an excellent job of enhancing the wood's natural appearance and grain pattern in just one coat. The stain is ideal for interior wood staining projects like furniture, doors, cabinets, etc.
If you want to complete your stain job quickly, this wood stain may be perfect for you. Its quick-drying property helps speed up your interior staining project quicker than ever, especially since you only need one coat to achieve optimum coverage.
What We Liked Most
Less is more; the rich oil-based formula requires only one coat for the desired coverage.
This wood stain is easy to apply. You can use a natural bristled brush or clean cloth to rub it onto the wood surface in the direction of the grain. Once done, it only needs to work the color into the wood, and you can wipe off the excess to complete the project.
The stain works beautifully and achieves a classic black color on various wood types.
What Could Be Improved
This stain is not suitable for outdoor projects 
---
2.
Black furniture stain

– General Finishes Oil Based Gel Stain
General Finishes Oil Base Gel Stain, 1/2 Pint, Black
This is the stain that has the most "finishing feel" of all General Finishes' products
Woodworkers love the lustrous finish that shows up
Heavy-bodied, and so does not penetrate as deeply into the wood as liquid oil-base stains do
If you want to transform your furniture with a perfect black shade without losing the wood's grain appeal, this oil-based get stain from General Finishes is your best bet.
According to the manufacturer, this stain has the most "finishing feel" of all their products. It forms a lustrous finish on your wooden furniture, eliminating the need for a topcoat that would come at an added cost.
The heavy-bodied formula of this gel stain from General Finishes means it does not penetrate as deeply into the furniture as liquid oil-based stains do. Instead, it forms a solid film on the wood surface, protecting it from moisture and physical damage.
This film-forming property makes the stain ideal for woods that are difficult to stain. It will not form blotches as it does not depend on the wood pores to color the wood.
This way, it can help you get a nice and even look even on woods with uneven or tight grain structure.
What We Liked Most
The product is easy to use. Just wipe it onto the wood with a foam brush or cotton cloth to get the look you want. 
The thick consistency eliminates splashes or spills during application.
This product saves you money since it does not require a top coat, even though you can apply one to make the coat even more durable.
The lustrous finish is relatively easier to maintain than other wood stains. 
The best black stain for wood furniture
What Could Be Improved
The product is more expensive than most of its peers. 
---
3.
Black interior wood stain

– Rust-Oleum 241413 Black Interior Wood Stain
Here is another charcoal black wood stain for completing interior projects. It comes in a rich black cherry color that instantly transforms a piece of wood into a beautiful black item.
It boasts superior soy oil-based formula that penetrates deeply into the wood and provides truer colors. Most users claim to have achieved exactly the look they wanted with this wood stain, making it a dependable option.
This Varathane classic black stain gives a contemporary look on most wood surfaces. If used on furniture, it gives it a classic feel and premium touch.
What We Liked Most
The stain has color-rich translucent pigments penetrating deep into the wood and making the grain pop.
The rich formula requires no constant remixing or stirring during application. 
The product is easy to use as it is not prone to blotching 
What Could Be Improved
This product is only meant for interior applications, so it is unideal for outdoor use. 
You need to apply a top coat to preserve the color and make it long-lasting.
---
4.
Light black wood stain

– Minwax PolyShades Wood Stain + Polyurethane Finish
Minwax PolyShades Wood Stain + Polyurethane Finish –...
POLYSHADES WOOD STAIN – Minwax PolyShades is an oil-based wood stain and poly in one. It enhances wood grain by combining beautiful, rich color and long-lasting polyurethane protection in one easy step.
REDUCE FINISHING TIME – This one-step wood finish can be used over polyurethane finishes, so you can change the color of your wood surface without removing the existing finish. Use on bare or already-finished wood.
BEAUTIFUL RESULTS – This beautiful wood stain provides a dark finish with a glossy sheen. It offers a classic, black color that looks great on a variety of projects. Recommended uses: furniture, woodwork, doors, cabinets & accessories.
This Minwax PolyShades product offers the best value for money, especially since it is one of the most affordable options on this list.
It combines black wood stain and polyurethane in one product, providing a fast and simple solution for your needs. There is no need to invest in the additional clear coat to lock in the color, thanks to the durable protection of the polyurethane in its formula.
The rich formula requires only two coats to get the desired color intensity and even coverage. Since you need to wait for only two hours between coats, you can complete the project in less than one day, and the surface will be dry in 4 hours.
What We Liked Most
The rich color enhances wood grain.
The product offers the best value for money by combining wood stain and polyurethane in one. 
It can be used over polyurethane finishes; no need to strip down the existing finish.
The dual formula reduces the finishing time
What Could Be Improved
The product does not hold up well in high-traffic areas. Therefore, it is not recommended for floors. 
---
5.
Matte black wood stain

– General Finishes Water Based Wood Stain
If you are looking for high-quality pigments in an eco-friendly formula, this product from General Finishes is for you.
Its water-based formula ensures low toxicity levels with a low VOC (volatile organic compounds) profile. You can safely apply it without wearing a respirator, and it will not present any health risks.
This wood stain is richly formulated to produce rich, dark colors. It works perfectly for a wide range of wooden surfaces whether you apply it by hand or spray it.
This premium wood stain is versatile. It allows you to create custom colors by intermixing them with other General Finishes products such as blue wood stain, including any water-based topcoat from the brand to tint or tone it.
What We Liked Most
The product is low VOC and low odor, so it is safe for people with smell sensitivities.
It allows for easy cleanup with water.
It is non-combustible, making it safe to use around flame-causing agents.
What Could Be Improved
This is one of the most expensive products in its range.
---
Best Black Stain for Wood Comparison Table
What is Black Wood Stain?
Black wood stain is an oil, gel, or water-based product with a fast-drying, richly pigmented formula that deeply penetrates wood pores and highlights the natural wood grain.
You can apply black wood stain to furniture, hardwood floors, cabinets, or other wooden items with a lint-free cloth, paintbrush, or foam applicator to give it a touch of personality.
What is Black Wood Stain Used For?
Black wood stain is used to transform any wood color into black without concealing the wood's grain pattern. It works for a wide range of wooden items, including furniture, doors, cabinets, paneling, trim, etc.
Can you Stain Wood Black?
Yes, staining wood black can be a great way to preserve and enhance the natural wood grain in a dark hue. The stain soaks into the wood pores rather than sit on the surface like paint.
As such, the stained wood will hold its color even when scratched, and multiple coats do not make it thick and heavy.
How to Stain Wood Black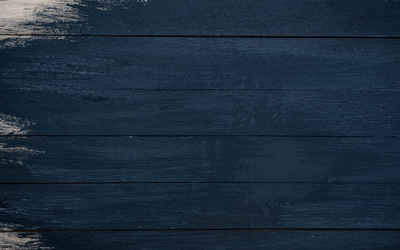 The first thing to do when staining wood black is to choose the best black wood stain for your project. Different brands formulate their products differently, and you want a good pigment and binder-to-solvent ratio to ensure the desired coverage. 
Products such as Minwax True Black excel in that regard. Choosing such a product ensures the best outcome for your stain job.
What you will need
Orbital sander
Sandpaper
Tack cloth
Black wood stain
Pre-stain wood conditioner
Applicator (check out the best applicator for deck stain that I recommend)
Dust mask
Hand gloves
Tarp
Staining wood black step-by-step
Staining wood black requires careful attention to detail for the color to come out properly. You must follow specific steps to get the job done, or you could risk not creating a lasting coat or the correct shade.
So, here are the steps to follow for the best results.
Preliminary step: Prepare the workspace
Consider laying down a tarp on the place where you will be working to catch any spills and wood dust.
You don't want the wood stain spilling on the floor or ground beneath. Neither do you want to have the sanding dust spreading all over the place; it can mean a lot of cleaning work after completing the task.
So, start by placing a tarp under the project to catch that potentially messy debris. Additionally, wear a dust mask and eye protection to keep you safe while you sand the wood.
Next, ensure you have everything you will need within arm's reach to avoid breaking the workflow once you start the task.
Step 1: Prepare the workpiece
The stain needs to go on a clean wood surface, so the first thing to do is clean the wood to remove any grease and grime if it has a previous finish on it. Then let it dry properly before sanding it.
If the wood is new, you will not need to clean it before sanding. Just use fine to medium grit sandpaper, preferably on a random orbital sander, to prepare the surface for staining.
Wood stain needs to go onto bear wood. So if the wood has a previous finish on it, ensure you take your time and remove it entirely by sanding.
In such a case, you may want to start with a coarse 120-grit sandpaper before switching to something finer like 180 to 220-grit.
Recommend Reading: Best Woodworking Sandpaper
Step 2: Wipe the sanding dust
Use a tack cloth to wipe away the wood dust once you have reached bare wood and the surface is even and relatively smooth.
First, you can remove the excess dust with a clean, dry paintbrush before cleaning the remaining dust with a tack cloth. Allow the piece to dry for a moment before moving to the next step.
Step 3: Prepare the black stain for wood
While the wood dries after wiping the sanding dust, wear a pair of rubber gloves and stir the stain thoroughly to mix it. The pigment tends to settle at the bottom of the container during storage because they are heavier than the solvent.
Therefore, you need to stir or shake the container well to redistribute the pigment and achieve a uniform consistency right before applying it.
You will also need to stir the wood stain periodically during the application because the pigments will tend to return to the bottom when the container is undisturbed for some time. Stirring is especially necessary after breaks during the project.
Step 4: Apply pre-stain wood conditioner
If you want the stain job to turn out perfectly, we recommend using a pre-stain or wood conditioner. It does an excellent job ensuring even distribution of the stain pigment across the entire wood surface.
The last thing you want is for your dark stain to turn out blotchy because it really shows, and that can spoil the entire look.
Let the pre-stain conditioner sit on for the recommended time before moving on to the next step. And you can apply it using a lint-free cloth or as directed on the product label.
Step 5: Apply the stain
After the conditioner has dried completely, apply the stain with a high-quality natural bristled paintbrush, foam brush, or lint-free cloth.
Dip the applicator into the stain and begin applying at the center of your workpiece. Rub it on from the center toward the edges with gentle, long, even strokes. Do this until the entire surface has been covered in black stain.
Follow the manufacturer's instructions regarding the waiting time before wiping off the excess stain along the direction of the grain.
Step 6: Let the black stained wood dry.
You may want to apply a second coat to achieve the dark color, so let the stain dry for the recommended time, then scuff it up with fine sandpaper on a sanding block before applying a second coat.
Step 7: Seal the Black wood
After the final coat of stain has dried and you are happy with the color, you can seal it to complete the task. If you prefer your stained wood to look glossy and fresh for longer, applying a coat of non-yellowing sealant will help.
Some clear coats, such as varnish, tend to have an amber tint. Applying such a sealant over a black stain can affect the color, so ensure the product you apply over the black stain is clear and remains that way for the long run.
For instance, Minwax's Polycrylic is a good option. The water-based formula of this product is non-yellowing, ensuring the clear coat remains clear over time.
Check here for more information on How to Stain Wood Darker.
Ebony vs Black Wood Stain
Ebony and black wood stains are close in color. Therefore, people tend to confuse them easily. But they are not the same thing, and knowing the difference between them can help you choose correctly.
Ebony is more of a very dark brown color, while black is black. This means that an ebony wood stain will be lighter while a true black stain is more opaque. It also covers more of the wood grain.
Black Wood Finish: Black Stain vs Black Paint
Despite being black and more opaque than other darker-colored stains, black wood stain is still a stain. As such, it does not conceal the wood grain completely. The grain patterns still remain visible when a piece of wood has a black stain on it.
In contrast, black paint conceals the wood grain by forming a thick, opaque coat on the surface. When wood is painted black, its grain pattern will typically become invisible.
Black stain also works by penetrating the wood, so scratching the surface will not remove the color. On the other hand, black paint sits on the wood surface, so you can remove it by scratching away the coat.
Black Stain on Wood FAQs
Is there a black stain for wood?
Various wood stain brands have a black stain that allows the natural wood grain to show through. It soaks into the wood like any standard wood stain to distribute the pigment and color the wood.
Can oak be stained black?
Yes, you can use oak black wood stain to make oak look as dark as possible. Oak has a porous grain structure that makes it accept wood stain readily and evenly. However, you need to apply a pre-stain wood conditioner to achieve a perfectly black stained oak.
Can you use black wood stain on pine?
You can use a black stain on pine wood after applying generous amounts of conditioner. Alternatively, consider using a black gel stain instead. The final results may vary depending on the type and age of the pine.
What wood is best for black stain?
The best wood to stain black is hard maple or black walnut. Both kinds of wood readily and uniformly absorb the black wood stain to transform their color.
Can you put black stain over brown stain?
You can apply black stain right over any existing finish after sanding the surface to roughen it up to accept the stain. The mere dark color of black stain gives it the advantage to overshadow any stain color on wood.
Does ebony wood stain look black?
Depending on the specific stain, ebony wood stain can look deep black or dark grey. For instance, ebony wood stain on oak wood can be vibrant and dramatic, whether it is a piece of wooden item like a hardwood deck.
Can I stain a wood table black?
Absolutely. A black stain can be a great way to add so much interest to a wooden table. A black-stained wood table can look spectacular if the wood has a prominent grain pattern that shows through the stain and shines through the end result.
What is the best black exterior wood stain?
The best black exterior wood stain is the Ready Seal 520 Exterior Stain and Sealer for Wood. This black wood stain for outdoor furniture is made for decks and can withstand harsh weather conditions.
This exterior black stain comes in both a solid and semi-transparent version, and it is designed to protect the wood from water damage and rot. It also has a long-lasting color that will not fade in the sun or rain.
Is there a black transparent stain?
Yes, one popular option is an aniline dye-based stain, which will give you a deep black color that allows the wood's natural grain to show through.
There are also water-based acrylics available that will give you a similar look. However, it's important to keep in mind that not all woods will accept stain evenly, so it's always best to do a test patch first before applying any type of stain to your entire project.
Final Thoughts on the Best Black Stain for Wood
If you want a naturally dark wood or wish to transform a piece of wooden furniture, cabinet, trim, or some other wooden item, a black stain can be an excellent way to do it.
This write-up provides you with some of the best options in black wood stain to choose from. It also takes you through the process of applying that stain to your wood. We hope this guide helps make your next stain job a success.