When it comes to hand tools, quality is key. Choosing the best tools for the job is essential for completing any job safely and with the best possible results.
We've rounded up the best hand tool brands you can trust to get the job done. From professional-grade picks to handy DIYer sets, these brands have what it takes to make any task a breeze.
Let's look at the top hand tool brands to consider for your next project.
29 Best Hand Tool Brands
Channellock
Stanley Black & Decker
Milwaukee
Bosch
Makita
Festool
DeWalt
Snap-on
Craftsman
Estwing
Klein
Lenox
Dalluge
Wright Tools Co.
Kraft Tool Co.
Big Gator Tools
Chapman Tools
Grace USA
Loggerhead Tools
Wilde Tools
Irwin Tools
Leatherman Tools
Proto
Eklind
Council Tool
Vaughn & Bunshell
GearWrench
Amartisan
Stiletto Tools
1. Channellock: Best Screwdriver Brand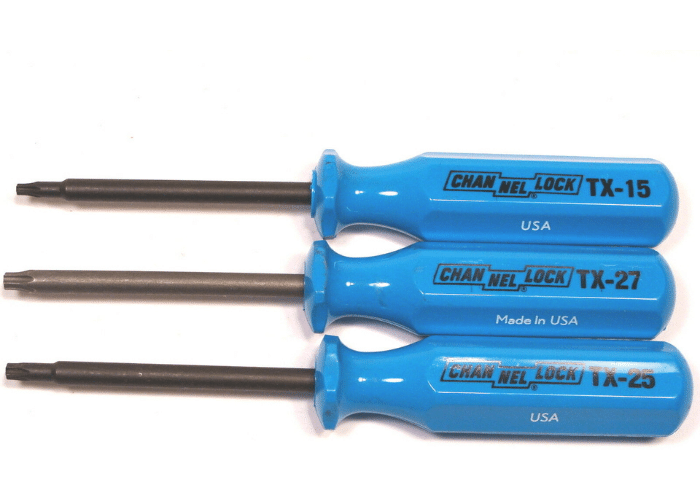 Channellock is a brand of hand tools and accessories for construction and industrial uses.
They offer some of the best-made screwdrivers on the market today, with ergonomic handles that have comfortable grips and plenty of torque to turn screws in tight spaces.
Their ratcheting hooks are also one of their most popular items – they can be used to hang things or to pull nails out of wood panels or studs in drywall walls.
Channellock also makes combination pliers that can be used as an alternative to plier sets when you need more than just one pair of pincers or needle-nose pliers in your life!
2. Stanley Black & Decker
Stanley Black & Decker has been designing durable hand tools for over 175 years. They offer a wide range of hand and power tools to cater for professionals and DIYers alike.
Stanley tools are made of high-quality steel and have excellent durability. The hand tool brand offers more than just basic hand equipment; they also have specialty tools such as saws, drills, circular saws, grinders, and more.
Stanley Black & Decker is the mother company to many other tool making subsidiaries including Craftsman and Irwin Tools.
3. Milwaukee: Best Electric Tools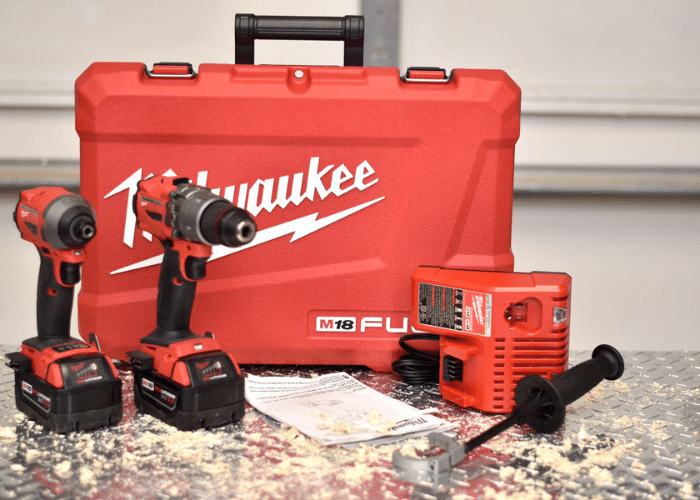 Milwaukee Tools (Milwaukee) is a brand of electric tools that make it easier to perform home repair work.
The hand tool brand produces various tools such as drills, saws, hammers and other power tools that you can use in both residential and commercial settings.
Milwaukee's products are designed for ease of use and safety. They offer warranties on most products so you can buy with confidence.
4. Bosch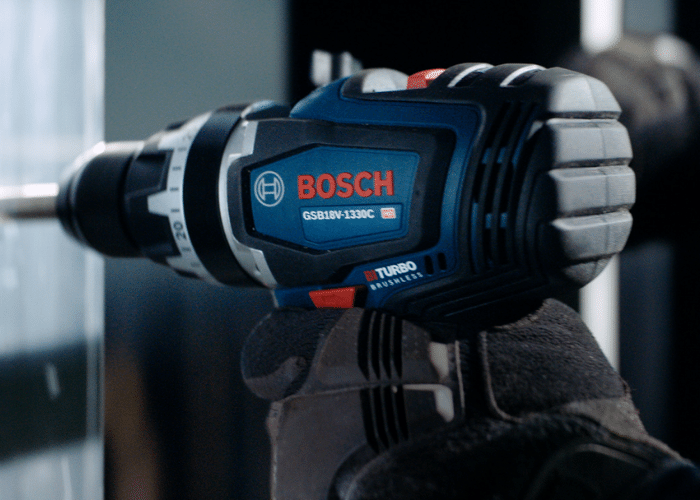 Bosch is another leading hand tool brand producing a range of products for different purposes like construction, woodwork, agriculture, and gardening.
These products are widely used worldwide, and their popularity is growing daily due to their friendly design, reliability, and maneuverability.
Additionally, Bosch's products are built to stand the test of time– hence perfect for daily use in farms or gardens with heavy workloads.
5. Makita: Best Brand for Power Tools
Makita might be known for its new electric power tools, but the company also has a decent selection of durable hand tools. Its products are well-made and come at an affordable price point.
They have a wide range of options for different uses and you can find them at many different retailers around the world.
Every tool from Makita has been re-engineered with high-performance materials, giving you the best performance for the job.
Their extensive selection of hand tools such as hammers, wrenches, folding knives and pliers are perfect for any job. Their tools are strong and durable, designed to last a lifetime with proper care.
6. Festool: Best Tool Brand for DIY Projects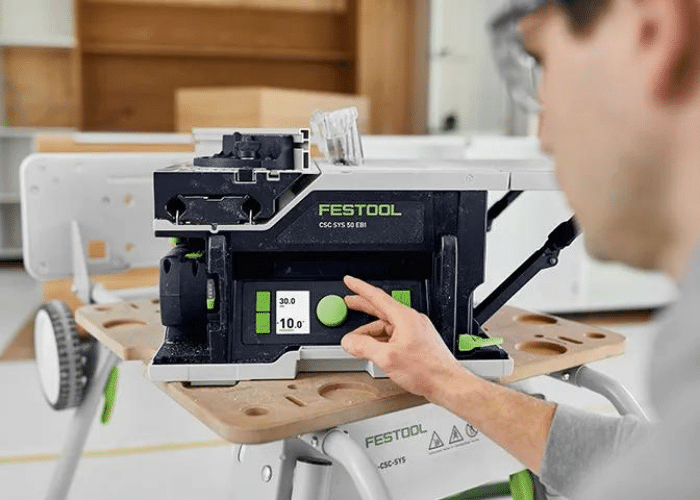 Festool is another great brand specializing in home improvement tools. They offer everything from drills to saws and everything in between, so you can find exactly what you need to simplify your projects.
The ergonomic design of the tools sets them apart from the competition, providing users with comfort and ease of use.
The robust construction and craftsmanship of their tools make them ideal for use in any professional or DIY project.
They offer a wide range of products, from hammers and wrenches to screwdrivers and cordless tools.
Many of their products come with a warranty, giving customers peace of mind. With their commitment to quality and customer satisfaction, Festool has quickly become one of the top hand tool brands.
7. DeWalt
DeWalt has the best power tools and some excellent options for home improvement projects.
DeWalt's 2-in-1 hammer drills are amazing for handling jobs around the house. You can use them as a standard drill or change out the bit to use it as an impact driver or hammer drill.
The batteries last long, so you won't have to worry about replacing them often.
DeWalt high-tech products and tools are built to take on heavy-duty tasks like construction or carpentry projects. They also make versatile finishing tools for professionals who need to do their jobs quickly and efficiently.
8. Snap-On Tools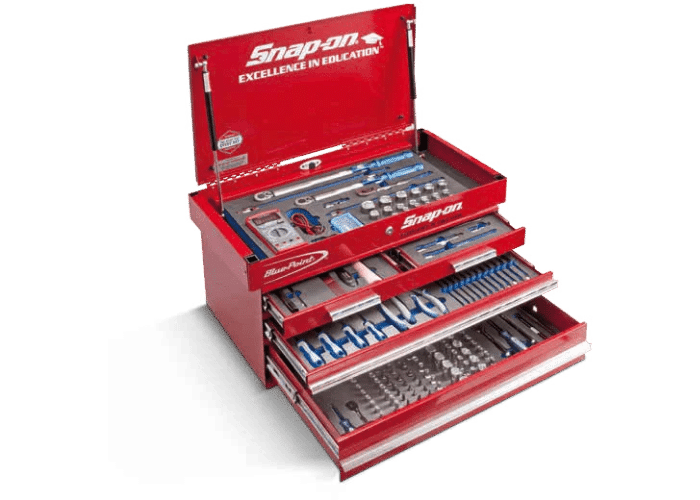 Snap-On is another great hand tool brand offering quality products at pocket-friendly rates. Their long line of products offer multiple sets to help you complete different jobs.
Snap-On tool kits are perfect for anyone who needs help with their home repair projects, and most come with everything you need in one box!
Snap on tools has been around since 1920 and has been making hand tools for nearly 100 years. Its products are known for their versatility and durability, which makes them a great pick if you're looking for some new tools.
9. Craftsman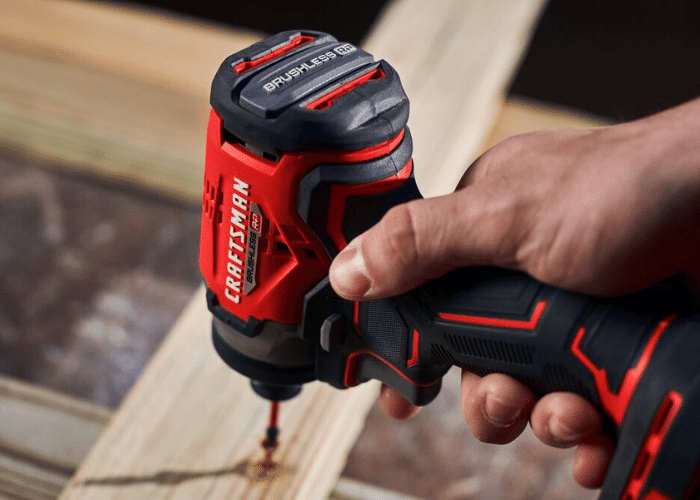 The Craftsman hand tools brand is owned by Stanley Black & Decker. Craftsman products are known for their high-quality, wide range and user-friendly designs.
The company makes various innovative tools, including sockets and wrenches, screwdrivers and ratchets, pliers, hammers and more.
Not only do they offer quality products, but they also have some of the best prices around! If you want to save money while still getting quality tools, this is definitely one of your best options!
10. Estwing
Estwing is another well-known tool maker with a wide range of products in its line of hand tools. The company's line includes traditional hand equipment and specialty tools like shingling hammers and double-bit axes.
Estwing also makes an array of other types of tools like saws, folding knives and saw blades, drills, and drill bits etc.
Estwing Hand Tools are known for their durability and reliability, which makes them suitable for outdoor activities such as gardening or construction.
The hand tools are made from steel and aluminum to ensure strength while keeping the weight down.
The company also uses composite handles to provide a comfortable grip while working with the tool. Estwing offers numerous models of each type of hand tool, so you're sure to find something for your needs.
11. Klein Tools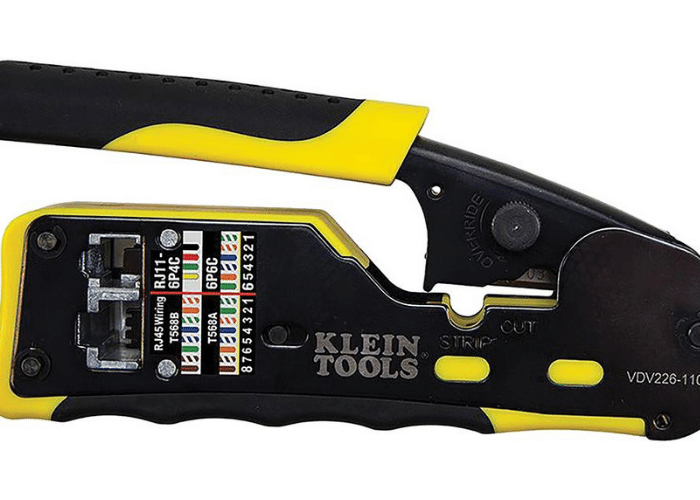 Klein is a well-known and respected hand tool manufacturer. The tool brand produces various types of hand tools including woodworking, metalworking, and power tool accessories.
All Klein tools are made in the United States with high quality materials and manufactured to exacting standards.
A popular choice among woodworkers and hobbyists, Klein tools offers a wide range of products designed for specific tasks.
For example, the company sells cutters for cutting paper, plastic and other materials. Other hand tools include sanders, drill bits and chisels.
Klein tools also makes drills, saws and sanders that you can use along with any other product from the company's line of power tools.
12. Lenox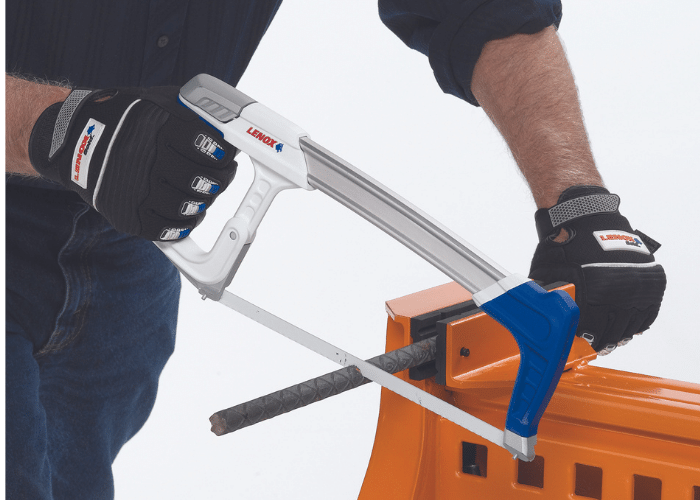 Lenox is one of the best hand tool brands in the world. They have a wide range of products including hammers, screwdrivers, wrenches, saws, and other tools for home repair and garden use.
The most popular Lenox product is the screwdriver set. It includes two-piece screwdrivers that can be used with both Phillips and flathead screws.
These screwdrivers are made from stamped steel and have rubberized grips for easy handling. They come in several colors so you can easily find one that suits your needs.
Lenox also makes a complete line of hammers that are designed to work well in any environment. They come in various sizes so you can choose one that fits your needs perfectly.
If you need to remove nails in a tight corner, go for a hammer with an adjustable claw. Such tools make it easier to use multiple tools at once without switching to a new tool all the time.
13. Dalluge Tools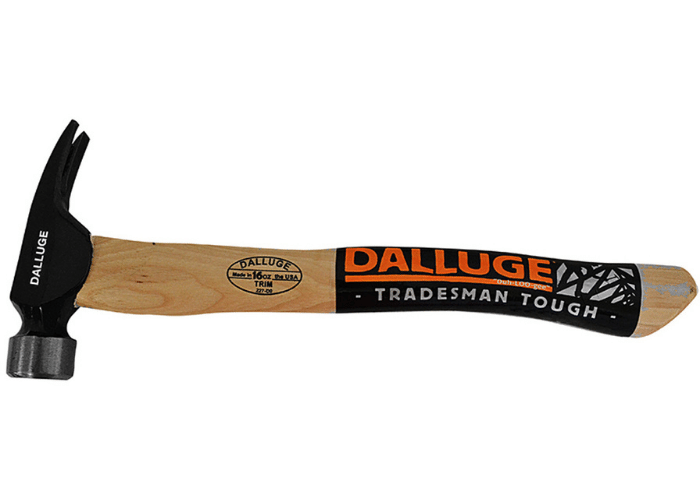 Dalluge Tools specializes in hand tools, power equipment and accessories. They offer a full range of tools for carpenters, framers, cabinetmakers and do-it-yourselfers alike.
Their line includes everything from hammers to chisels to saws.
The company also sells an impressive line of finishing supplies like nail pullers and putty knives. Their most popular product is their wood chisels which come in a variety of sizes including 8 inch, 10 inch and 12 inch models.
They are made out of forged steel with comfortable grips that help keep your hands steady while you work.
14. Wright Tool Co.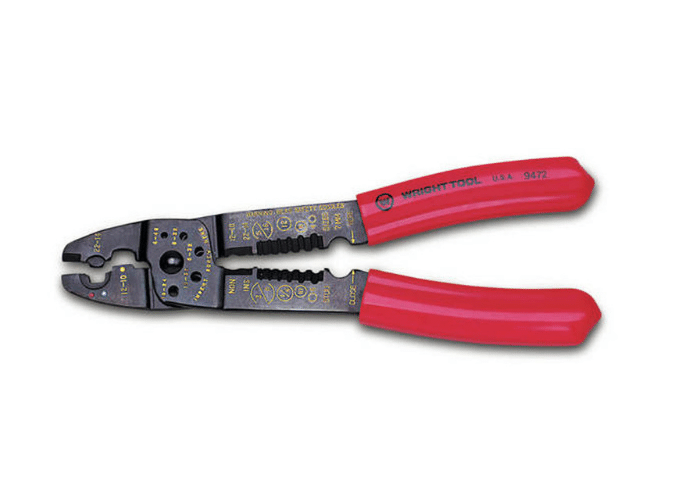 Wright Tool Company, Inc. is a manufacturer of different woodworking machines and masonry tools, including wrenches, ratchets, sockets, etc.
They are the largest manufacturer of hand tools in North America, selling to contractors and homeowners worldwide. Wright has been in business since 1927.
Wright currently sells their products through a network of independent dealerships that serve customers locally or via national distributors for large scale distribution.
Their products are sold at more than 4,000 retail locations across the country including hardware stores, home centers, lumber yards and plumbing supply stores.
15. Kraft Tool Co.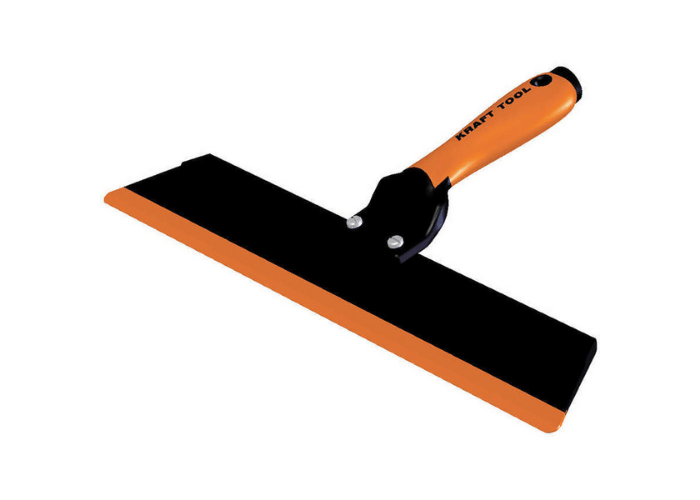 Kraft Tool Co. is a household name in the woodworking industry, and with good reason: they produce a wide range of hand tools that are designed to meet the needs of professional woodworkers and DIYers alike.
They come in all shapes/sizes, from basic hand saws to routers, coping saws, chisels and even jigs.
Their products are made from top-quality materials such as steel, aluminum and titanium for durability and strength.
They also use a variety of finishes to give their tools an attractive appearance without compromising strength or durability.
Their products are sold around the world so you're sure to get high quality hand tools at an affordable price!
16. Big Gator Tools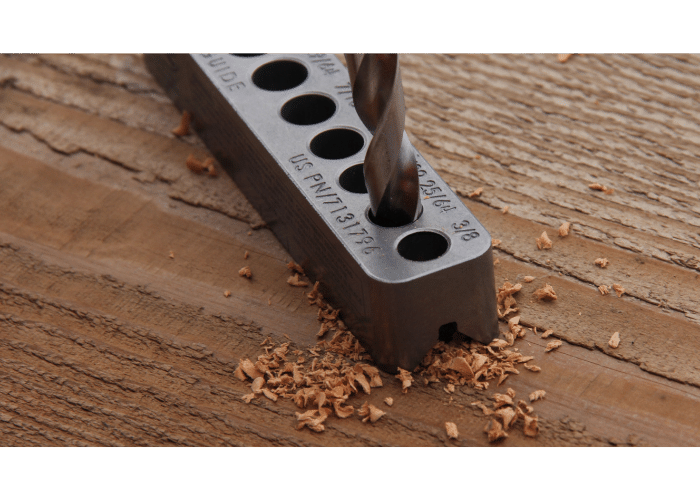 Big Gator tools have been around for over 30 years, but they're still going strong. The brand was founded by two brothers who were making their own tools in their garage.
Today, Big Gator has more than 80 different products and is one of the best hand tool brands on Amazon.
The tool brand offers a wide range of products, including hammers, saws, nails and screwdrivers. They also have a popular line of pocket knives and multi-tools.
Big Gator will also be expanding their offerings to include more power tools in the future.
17. Chapman Tools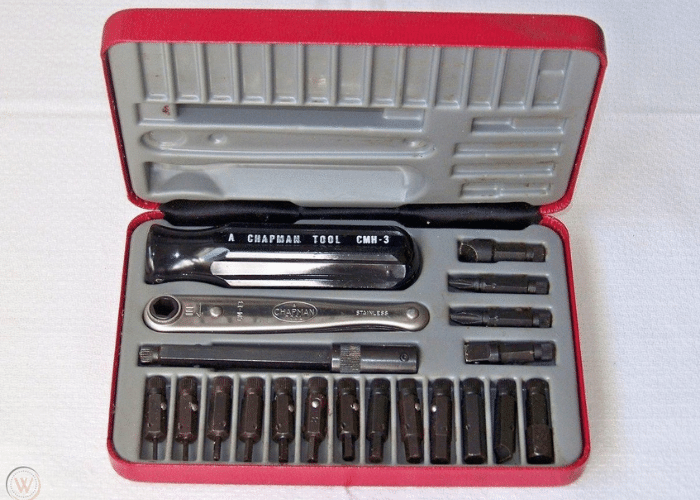 Chapman Tools is a leading manufacturer of hand tools and power tools. Their products are designed to work with each other and offer users multiple options for completing jobs at home or on the job site.
The company offers an extensive selection of screwdrivers, pliers, hammers and rivet setters in a variety of styles and sizes.
Chapman also offers a wide range of drill bits, wrenches and sockets in popular styles such as Phillips and Pozidriv.
Chapman has over 3,000 products available for purchase on Amazon including everything from glue guns and levelers to flooring tools and drills.
Their prices are competitive too with some items costing less than $50!
18. Grace USA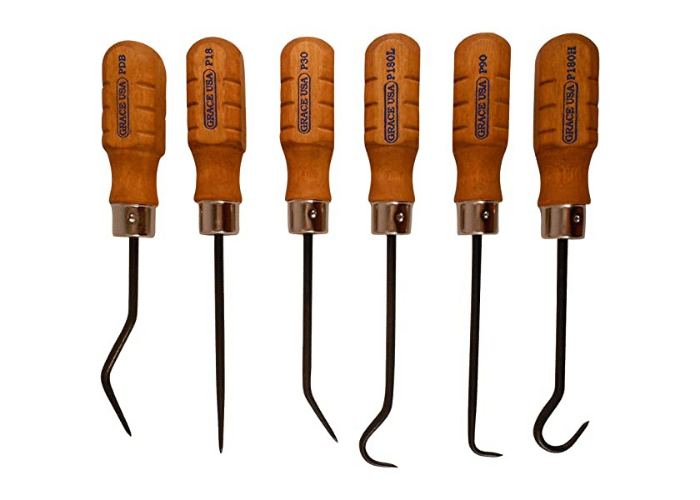 Grace USA is a leader in the hand tool industry. The brand offers both corded and cordless power tools that are perfect for any job site or home improvement project.
They offer many different types of drill bits including drywall screws and lag bolts, which can help you build anything from cabinets to fences or decks! (Read our article on the best redwood fence sealer to use.)
They also make other types of screwdrivers such as Phillips head screws, flathead screws, hex head screws and more! Grace USA's also got you covered if you want to buy a set of screwdrivers with every bit size.
19. Loggerhead Tools
Loggerhead Tools focuses on outdoor tools like hammers, axes and saws as well as manual fastening tools like screwdrivers and pliers.
The brand has been around for several years and it offers a wide range of versatile hand tools at affordable prices.
Their gear is designed to last through heavy use, so you don't have to worry about replacing it every few months or so.
Loggerhead also offers an extensive line of power tools to help you do more projects on your own.
20. Wilde Tool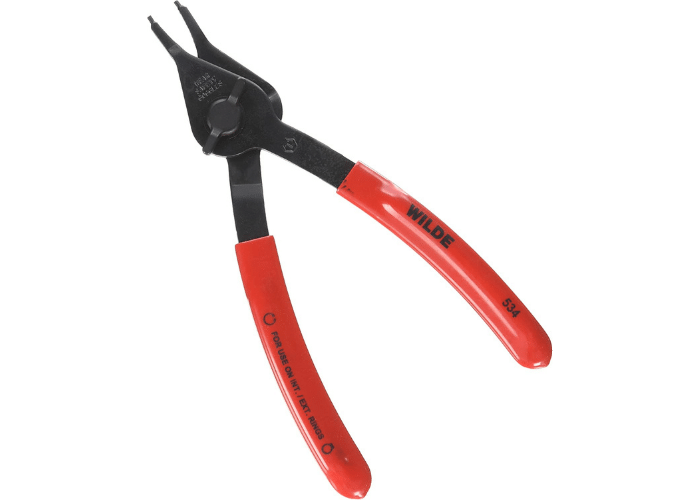 Wilde is a tool brand based in New Jersey, USA. The company makes some of the best hand tools available today.
Their products feature sharp blades made from heat treated steel that will last long without frequent replacement or sharpening. They also provide custom-made tools to the construction and plumbing industries.
Wilde Tool was founded in 1922 by Otto Froeschl and Paul Froeschl and has grown to be one of the largest suppliers of professional hand tools to the construction, plumbing and electrical industries.
Wilde also makes automotive specialty tools.
21. Irwin Tools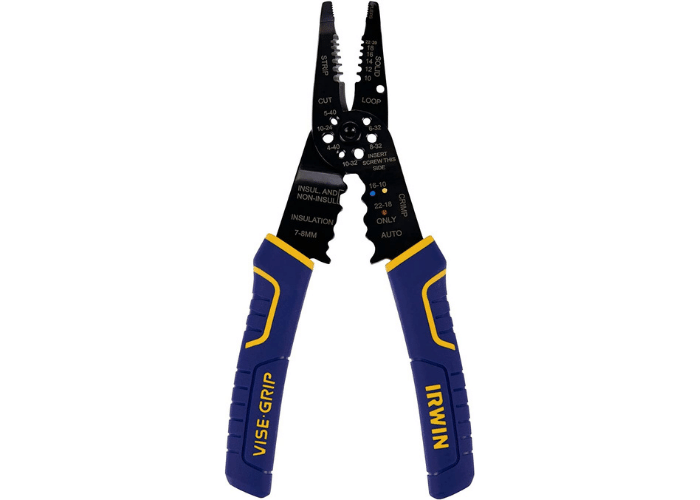 Irwin Tools is a manufacturer of hand tools, founded in 1885 by Charles Irwin. The company is based in Martinsville, Ohio and is now owned by Stanley Black & Decker.
Irwin offers a range of hand tools including its trademark Vise-Grip locking pliers and other products like clamps, drill bits, screw extractors and bolt removers, snips, etc.
22. Leatherman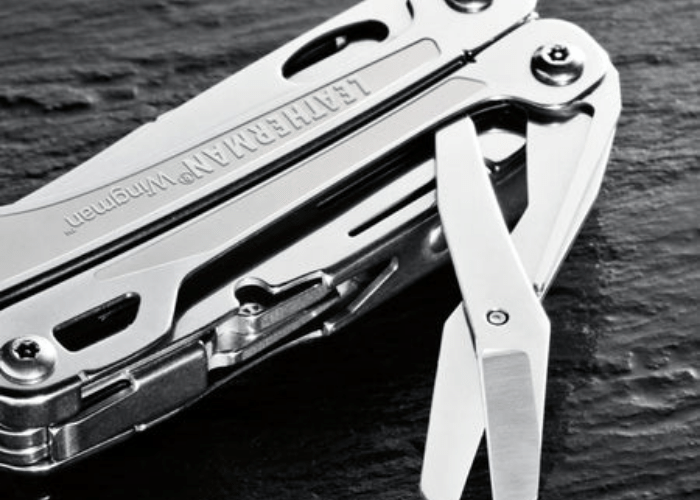 Leatherman is a brand of multitools-meaning a single tool built to multitask. The US-made tools are famous for their versatility. A single leatherman multi-tool can include the following and more:
Knife
serrated knife
File
Spring-action scissors/scalloped razor blade (for cutting small things)
Mini saw
Ruler, etc.
Leatherman also makes some other popular products like the Skeletool which includes pliers, wire cutters, crimpers, screwdrivers etc., or the Wave which has scissors, awl prongs and tweezers.
23. Proto Tools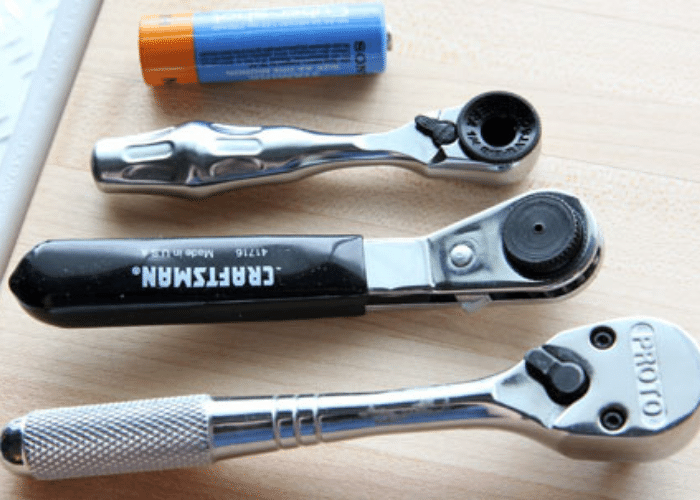 Proto Tools is another popular brand of hand tools. The company was founded in 1933 by Henry S. Proto and his brother, Richard A.
Proto, as an offshoot from their original business selling electrical sockets and sockets for lightbulbs to the public.
In 1948, the company was acquired by Stanley Works (the parent company of Stanley Tools) which still owns it today.
The tool brand makes a range of products including:
Hand tools – socket wrench sets, screwdrivers, hex keys and more!
Impact sockets – These are great if you're working on your car or motorcycle as they allow you to tighten bolts without having to use an air wrench or other special tool that would need access through a small opening near where your socket fits onto its handlebars (like on some bicycles).
24. Eklind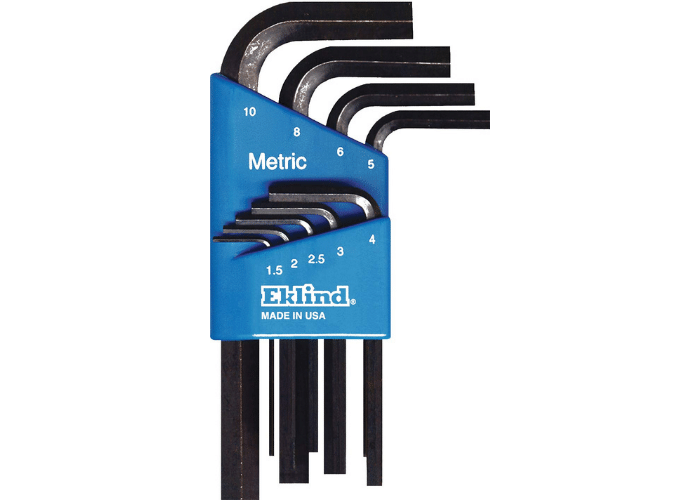 Eklind is a US tool manufacturer famous for its professional-grade Hex Keys. The company was founded in 1923, and has grown to be one of the biggest tool suppliers worldwide.
Eklind is known for its high quality and durable tools including Screwdrivers, L-Key, T-Key, and Fold up tools with Ball-Hex, Hex, TORX and tamper-proof tips.
Eklind's commitment to innovation has made them one of America's most trusted brands.
Their vast array of premium products also includes pocket multipliers – offering multiple functions including screwdriver extensions or hex keys that fit into your pocket or toolbox without taking up space!
25. Council Tool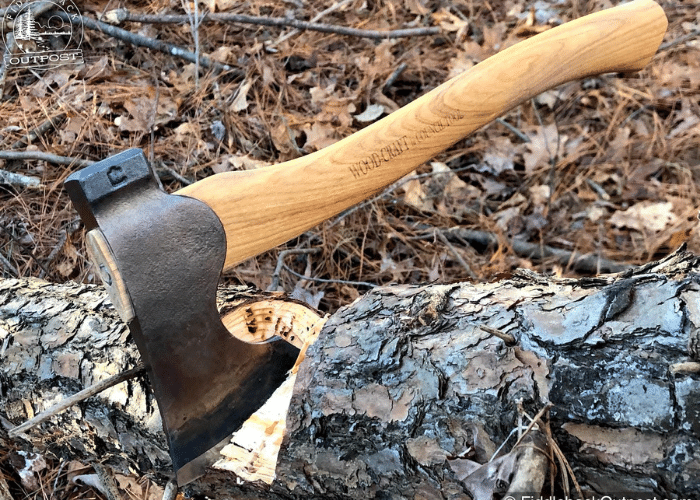 Council Tool is a US-based manufacturer of hand tools. The firm focuses on American-style striking tools including mauls, sledgehammers, axes, pry bars etc.
This tool brand was founded in 1886 by John Pickett Council.
Council's impressive collection of products are designed with the utmost care and precision, ensuring that each tool is reliable and of highest quality.
Their axes feature durable materials that can withstand even the toughest of tasks, making them the perfect choice for tough jobs.
26. Vaughn & Bunshell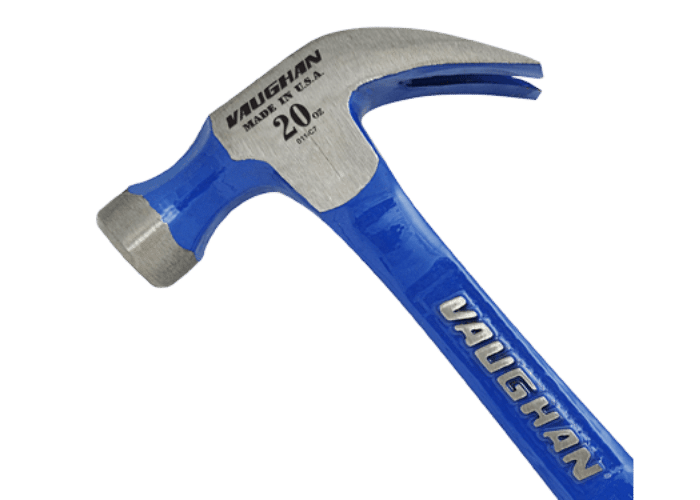 Vaughn & Bushnell tools are crafted with precision and attention to detail, ensuring superior performance that allows professionals and hobbyists alike to work with confidence.
Their dedication to innovation and cutting-edge design has resulted in a comprehensive range of tools trusted by experts all over the world.
Vaughn & Bushnell's commitment to quality extends beyond the tools they manufacture, they provide ongoing support to their customers, offering helpful advice and valuable technical support.
With a variety of tools to choose from, Vaughn & Bushnell have something for just about any project imaginable.
27. GearWrench: The Best Wrench Brand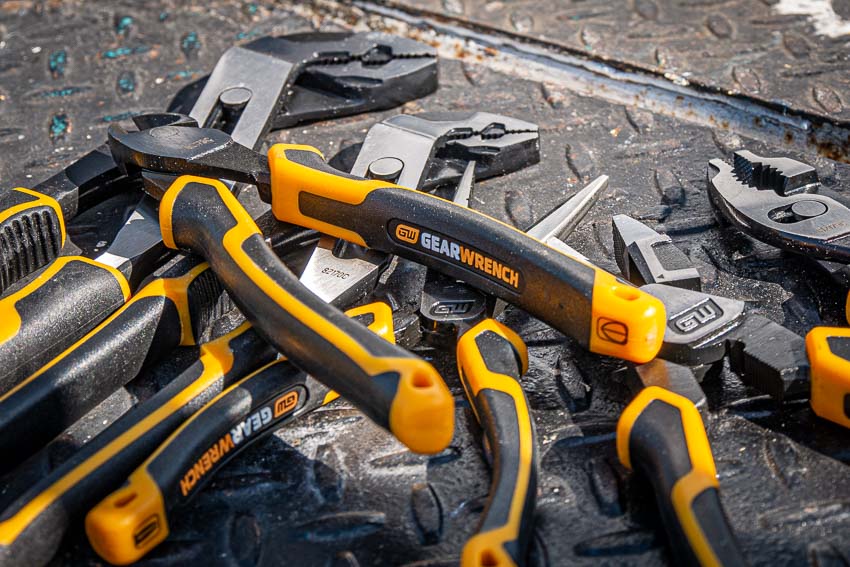 GearWrench is without a doubt one of the best hand tool brands on the market. They have a wide selection of tools from ratchets and sockets to universal joints and screwdrivers but they have the best wrenches in the market.
Their wrenches are designed for both speed and precision, making them a great choice for technical jobs. Plus, the tools' ergonomic design is easy on hands and wrists, allowing for extended use without feeling the strain.
GearWrench products are also versatile hence suitable for a variety of projects, from home improvement to professional applications.
28. Amartisan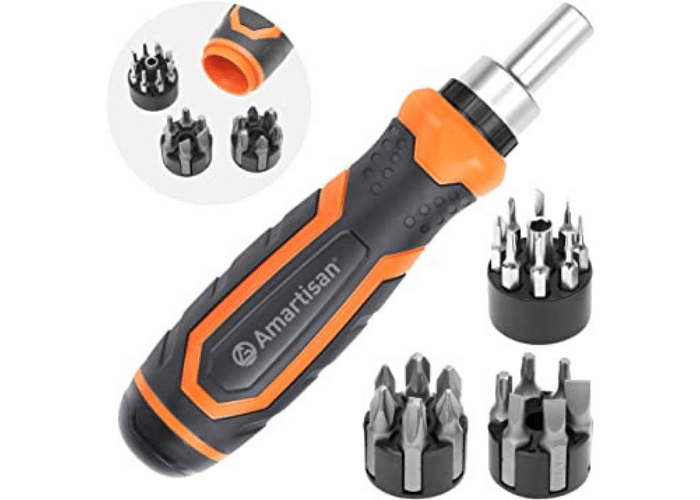 Highly reliable, incredibly durable, and offering a range of sizes, Amartisan has become a go-to choice for many professionals, hobbyists, and DIY-ers.
Each tool is designed to provide maximum efficiency and make the job easier.
The company's attention to detail and commitment to quality and durable tools has earned them a well-deserved reputation as a leader in the hand tool category.
Their products are designed to withstand the demands of daily use and provide reliable performance for years to come. With a wide selection of sets and individual tools, Amartisan has something for every job.
29. Stiletto Tools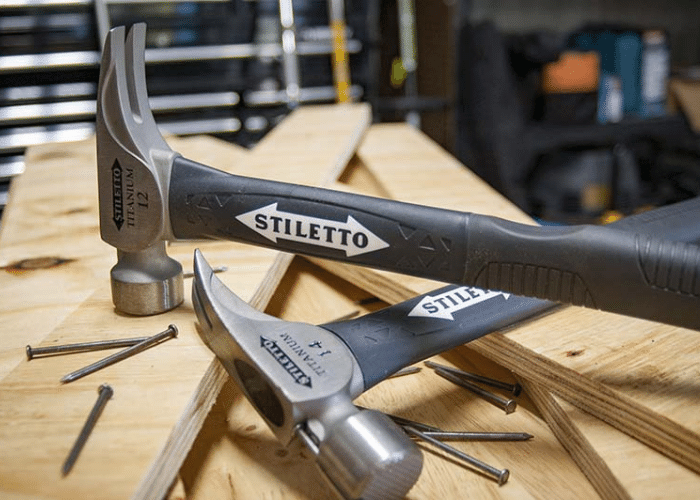 Stiletto Tools closes our list of the best hand tool brands. It describes its products as powerful, lightweight and easy to use!
The company uses the latest in manufacturing technologies to ensure their tools withstand the toughest of jobs.
Not only is their collection of hammers and screwdrivers robust, but their saws, pliers and wrenches are incredibly reliable and powerful.
Furthermore, they are lightweight and easy to use, making them an excellent choice for all kinds of home improvement projects.
As an added bonus, the company offers a wide range of accessories so that every tool is tailored to the user's needs.
Factors to Consider When Choosing Hand Tool Brands
When you're looking for the best hand tool brands, it can be hard to know what to look for. Here the most important things to think of when buying quality tools:
Durability — Hand tools are designed to last a long time and not break easily, but they do wear out over time. To ensure your hand tool lasts as long as you'd like, choose one that is made from high-quality materials and has a durable design.
Ease of Use — A good hand tool should be easy to use and functional. The right balance between the ease of use and practicality will give you the best overall experience.
Versatility — Hand tools can be used for many different purposes, so it's important that each one offers multiple uses on its own, or in combination with others.
For example, if you want an all-purpose screwdriver set, then you may want one with multiple types of screws included in its set (such as Phillips and flathead).
Workshop Hand Tool Storage Ideas
It can be difficult to organize and store hand tools in a workshop. There are so many different types of tools, and each has its unique storage requirement.
But with a little bit of thought, you can come up with a system that works for you. Here are a few ideas to try:
1. Group tools by type. This is the simplest way to group different tool classes– it makes it easy to find what you need when you need it.
2. Hang hammers, wrenches and other heavy tools on a pegboard or wall-mounted tool rack. This keeps them off the ground and makes them easy to grab when it's time to work.
3. Use tool storage units or cabinets to store smaller tools. This keeps them organized and prevents them from getting lost in the clutter.
4. Invest in a tool bag or caddy. This is a clever way to keep your most-used tools close at hand.
Whatever system you choose, make sure that it's easy to follow and that everything is within reach. That way, you'll be able to work more efficiently and avoid losing precious time looking for the right tool.
FAQs
1. Who makes the best hand tools in the world?
Some of the best hand tool brands in the world include Stanley, Craftsman, and Dewalt. These brands offer a variety of hand tools that are designed for different tasks and purposes. Whether you're looking for a basic hammer or a more specialized tool, these brands are sure to have what you need.
What are the made-in-USA hand hools brands?
There are many brands of hand tools that are made in the USA. Some of the most popular brands include Stanley, DeWalt, and Craftsman hand tools. These brands are known for their quality and durability, and they offer a wide variety of hand tools to meet the needs of any user.
Final Words
When it comes to hand tools, it can be overwhelming to decide which brand to trust with your project.
Hand tools are the foundation for any tool kit– and the quality of the tool often determines the quality of the work.
With that in mind, consider these hand tool brands when shopping for new project equipment, and refer to our website for more woodworking tips and tricks.
What next? Check out our article on "Best tool for cutting holes in wood" to discover the most efficient tools for drilling holes.