While they protect your projects from the elements, wood finishes contain different chemicals. These chemicals can be hazardous to your health.
So, is it safe to coat a cutting board or butcher block with a wood stain or sealer? Lucky for you, most commercial finishes are safe once it attains full curing and drying.
After endless consultations with finishing experts, chemists, and woodworkers, I've come up with several food-safe finishes.
This post recommends the best food-safe wood stain and sealer and a buyer's guide to help you settle for the best.
But first, is wood stain toxic? Find out.
Our Top Picks
Best Food Safe Wood Stain and Sealer
Is Wood Stain Food Safe?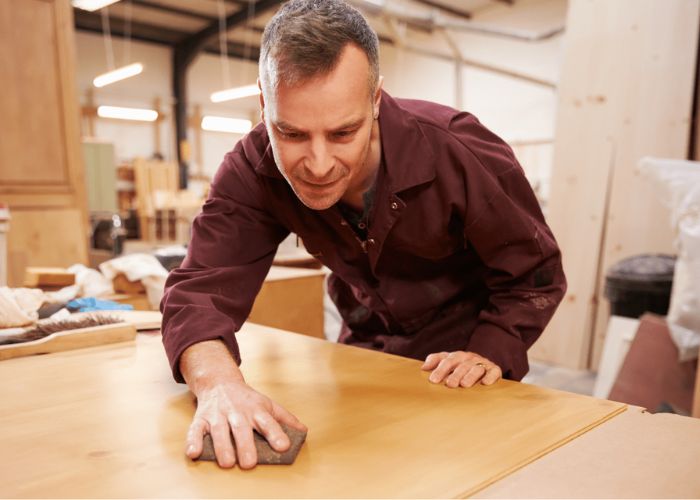 Wood stains are toxic during the application and drying process. Therefore, they only become food-safe after curing. Yet, most wood stains aren't tested for food safety but comply with FDA's food safety requirements.
As a result, please don't assume they're all food safe or food grade paint for wood.
The key to finding a food-safe wood stain is identifying the oil type you plan to use. For example, you can use lighter oils such as tung oil and linseed on raw wood. They don't run the risk of discoloring the surface once they dry.
7 Best Food Safe Wood Stain and Sealer