Paint is a great way to transform a space completely. You can customize the look with your preferred color and texture to fit your personal taste.
But to do that, you must first choose the right paint for the job. Sherwin Williams and Valspar are two of the most popular brands you may consider when shopping for paint.
Although Sherwin Williams acquired Valspar some time in 2017, the two brands remain separate, with unique qualities and paint offerings for their customers.
This write-up provides a detailed comparison of Valspar vs Sherwin Williams to help you decide better for your next paint project.
What is Valspar Paint?
Valspar is a popular paint and coatings brand established in 1806. It is currently a part of The Sherwin-Williams Company since its acquisition in 2017.
The company offers a range of wall paint and primer blends aimed at reducing the waiting time during application. Separate paint and primers typically require waiting for the primer to dry before you can apply the paint.
With paint and primer in one, you have only one product to apply and get both the intended results. This can significantly cut the wait times.
While Valspar is not the only brand offering paint and primer blends, it is one of the leading brands. According to industry experts, Valspar is among the relatively cheaper paint brands geared toward homeowners on a budget.
Experts also argue that the relatively low-cost nature of Valspar paint means a cup on its durability. As such, a coat of Valspar paint may not last as long as an equivalent coat of a brand like Sherwin Williams, known for the durability of its products.
However, they point out that this rule applies to the latter's higher-end paint lines, such as Cashmere or Emerald.
Pros of Valspar paint
Valspar paints are primarily sold at Lowe's home improvement stores and the Lowes.com website, making them easy to find.
The brand sells its paints at budget prices, so you won't have to break the bank to afford some.
Valspar paints have lots of shades to choose from. You are unlikely not to find the exact color you want.
The brand offers paint and primer blends at affordable rates.
Most of the company's offerings have a low VOC score, making them safe to use around pets and people, especially options like Valspar Signature and Valspar's Ultra-Premium (Here's a detailed guide on pet friendly wood finish).
The company packages its paints in recyclable tins, making them environment-friendly.
Cons of Valspar paint
The paints are generally on the lower side of the quality spectrum
The company's refund policy is not straightforward.
About Sherwin Williams paint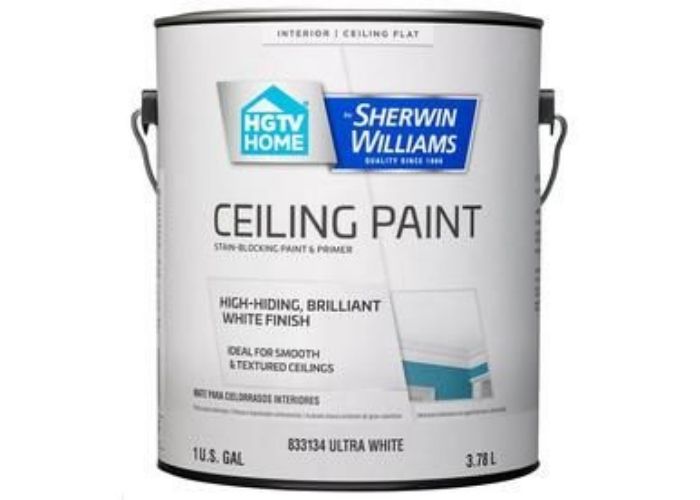 Sherwin-Williams is a well-known paint brand for its superior quality of paints and coatings. The paint offerings are highly durable and provide better coverage than most competing brands, including Valspar.
Even though the Sherwin Williams Company acquired Valspar in 2017, the brand remains superior to Valspar in terms of the quality of its offerings. The acquisition was intended to compete with affordable brands like Glidden and Behr.
Meanwhile, the Sherwin-Williams brand is geared towards professional painters and homeowners willing to pay more for the best quality. Even though Sherwin-Williams paint is more expensive, it has better coverage, so you only need a single coat.
This means you use less paint to complete your project, which effectively offsets the high price. The durability of the Sherwin Williams coat also means saving in the long term.
Pros of SW paint
The brand represents excellent quality and proven durability
Sherwin Williams has a straightforward refund policy across its entire product line.
The brand has field experts on standby to help customers as needed.
Customers say the paints offer great coverage, with just a single coat being adequate in most cases. It goes onto the wall easily, providing even coverage for most surface types.
Cons of SW paint
The brand has fewer hues than Valspar.
The high price of Sherwin Williams paints can be a bummer
Which is Better, Sherwin Williams or Valspar Paint?
Sherwin-Williams is the better paint brand in terms of quality. Valspar offers a wider range of offerings, with some really good quality options providing durable coats and great coverage.
However, most experts agree that Sherwin-Williams comes on top in durability and quality. Generally, Sherwin-Williams paint has a greater ratio of pigments and binders to solvents.
Meaning it features a higher percentage of solids compared to other brands. This quality ensures the paint can cover surfaces better and last longer once applied.
Still, some paint lines from both Valspar and Sherwin Williams perform equally in terms of quality and durability, so Sherwin Williams' comparative advantage depends on the paint lines you compare.
It has the edge over Valspar on most product lines, but not all of them. For instance, Valspar Reserve and Signature paint lines perform the same as many Sherwin-Williams paint offerings.
So, while the general sentiment is that Sherwin Williams is the better paint because the brand puts better ingredients in its offerings, you must consider the line to get a more accurate assessment.
You will notice that the paint quality varies significantly from one paint lien to the other, with Sherwin Williams also offering some options that perform well below some Valspar paints.
A can of Valspar premium paint is most likely to outperform Sherwin-Williams' budget options. That said, both paint brands offer a wide range of options likely to suit a wide variety of customer demands.
They both have their strengths and limitations that could make one brand more suitable for your project than the other. So, let us break it down.
Valspar vs Sherwin Williams Side-by-Side
Both Valspar and Sherwin Williams have their share of strengths and limitations that make them unique. There are numerous areas where Sherwin Williams falls short that Valspar can fill in, and vice versa.
So, this section will compare the two paint brands side by side to help you choose from a more informed standpoint.
Paint offerings
Sherwin-Williams and Valspar offer various exterior paint, interior paint, and specialty paint options in various colors. The offerings under each brand vary significantly in price.
They also have a significant variation in coverage, drying time, stain resistance, and multiple other factors. For instance, Valspar offers high coverage options like Valspar Reserve.
This paint boasts a higher percentage of pigment and binders than solvent. This gives the paint a significant edge, making it more durable.
In most cases, only one coat of this paint is enough to provide the required coverage, so you can use less paint to complete a large project.
Other paint Valspar paint options that offer greater color and depth include Valspar Signature paint and Valspar Ultra. In most cases, these paint coats are highly washable and are mildew and scratch resistant due to their unique formulas.
Sherwin Williams equally has top-shelf options like SuperPaint, which comes in latex, acrylic, or acrylic latex formulations.
Other premium options under the Sherwin Williams name are the Sherwin-Williams Emerald and the Cashmere Interior Acrylic Latex paint.
Price
Sherwin Williams is generally more expensive than Valspar. Where a gallon of Valspar paint often costs about 25 dollars, an equivalent line of Sherwin Williams paint will cost anywhere from 45 to 50 dollars. The paint can weight is a key factor in determining shipping costs and ease of handling, typically weighing around 10 to 12 pounds per gallon.
Of course, Valspar also offers some premium paint lines for as high as 40 dollars. Such options tend to be pretty durable and offer great coverage. Still, premium Sherwin Williams's paint options cost much higher than Valspar.
So, Sherwin Williams's paint brand is more expensive overall, whereas Valspar paint is a less expensive paint brand. However, the exact pricing of each brand depends on the specific finish, formula, and paint category.
Expect to pay more money per gallon if you choose the Sherwin Williams paint over Valspar. But if you want to save at least some dollars on each gallon you purchase, go for Valspar paints instead.
Where it is sold
Valspar paints are primarily available at Lowe's home improvement stores. They are also sold online on Lowes.com. You can also find this paint brand in other stores as several independent retailers also store and sell it.
Valspar makes it easier to find their products using an online tool. Their store locator tool accessible through the website allows you to locate a Valspar retailer near for convenient shopping.
In contrast, Sherwin-Williams paint is only available at specific Sherwin-Williams stores. These are retailers registered with the company and authorized to sell the company's paint lines.
The company's HGTV Home paint collection is available exclusively at Lowe's. If you order any Sherwin Williams paint on their website, you still have to pick it up at one of their local stores.
So it is usually easier to just walk over to a local Sherwin Williams retail store and purchase your paint there. In this regard, Valspar is more readily available than Sherwin Williams, which has relatively more limited retail options.
Valspar is sold at more places and retail locations, making the paint more accessible than Sherwin Williams.
Coverage
Paint coverage is generally one of the main areas that set apart Valspar and Sherwin Williams. You usually need only one coat of Sherwin Williams paint to get the desired coverage.
On the other hand, you must typically apply more than one coat of Valspar paint to achieve the desired coverage. However, this rule does not apply to all the paint lines available with these two paint brands.
If you buy a budget-friendly Sherwin Williams paint, expect to apply two or more coats to achieve the desired coverage. If you buy a budget Valspar paint, you may have to apply at least three coats of the paint to achieve the desired coverage.
So the more money you spend, the better the coverage and the fewer the number of coats you are likely to apply. For instance, high-end Valspar paints like Valspar Reserve require only one coat to provide optimal coverage.
So while you will only need one coat of Sherwin Williams to get the optimal coverage, expect the company's budget options to be an exception to the rule.
So, pay attention to the specific paint line you are buying when deciding how many coats you must apply. Applying the right number of coats is essential for both Valspar and Sherwin-Williams.
It will ensure you get a good level of scuff resistance and superior washability for the midrange and premium paint options.
Recommended Reading: Can you Paint Wood with Wall Paint?
The durability of the coat
Most Sherwin Williams paint lines rank highly for durability. Several tests return the same results for Sherwin Williams paints, indicating it as a long-lasting brand across many paint lines.
Valspar does not typically match up to Sherwin Williams in terms of longevity. However, premium Valspar options generally hold up well in both interior and exterior environments.
So while Sherwin Williams is generally accepted as the more durable of the two brands, spending more money on Valspar paint will give you better coverage and equally better durability.
Budget-friendly Sherwin Williams paint options are also less durable than most Valspar paints. If durability is your main consideration, go for the most premium Valspar paint.
Otherwise, you are better off with Sherwin Williams as it is proven more durable and consistently outperforms other paint brands on customer tests.
Color selection
Both Valspar and Sherwin Williams offer a decent range of colors and finishes for their customers to select from. However, Valspar generally boasts a more competitive lineup of colors than Sherwin Williams.
It has eleven color families with varying shades, giving the customer more shades to choose from than Sherwin Williams.
While some of these shades are pretty similar and nearly redundant, they give the customer a much wider selection and higher chances of getting the accurate color.
This broad color selection, coupled with the relatively lower price of Valspar, could allow a customer to afford multiple colors for one room.
Both paint brands provide several helpful tools for comparison and visualization to help the customer choose their paint colors correctly.
Sherwin-Williams has the ColorSnap Visualizer, and Valspar has the Paint Visualizer, both of which are helpful online resources for comparing different paint colors side-by-side.
While both online tools allow you to visualize what your project will look like across different paint colors, Valspar takes this help a step further.
The brand offers free virtual color consultations accessible after submitting information about your project. Such free consultation is not available with Sherwin Williams.
Maintenance of the painted surface
Most customer tests reveal that Sherwin Williams paint cleans more easily than Valspar. It typically forms a smoother texture and looks smooth even on textured walls.
With Sherwin Williams's products, this surface quality makes it easier to remove dirt and grime off painted surfaces. The brand's paint colors are also very vibrant and do not fade over time like various lower quality paints.
Premium Valspar paints are also equally easier to maintain, but these are often on the higher end of the rice spectrum.
Warranty and refund policy
Sherwin Williams is the better brand in terms of warranty and refund policy. It offers warranties on all products with a straightforward refund policy.
In contrast, Valspar requires you to submit a claim before you can get a refund. This makes their refund policy and procedure more complex and the refund less accessible to customers.
Any product you purchase from Sherwin Williams comes with a satisfaction guarantee. If you are unhappy with the paint, you can return it to the store and get a full refund.
While Valspar has a similar satisfaction guarantee, submitting a claim is a bit more complicated. They require you to produce proof of your concerns, and this makes the entire arrangement less straightforward than Sherwin Williams.
Quality
The Valspar brand generally has a lower rating than Sherwin Williams. However, applying the recommended number of coats often result in similar-looking results as Sherwin Williams.
So the difference in the quality of the two paint brands is little. Valspar still has several beautiful paint options, even though Sherwin Williams has highly subtle tones that make the gloss paint look classier.
This is why Sherwin-Williams is more popular with homeowners and professional painters looking for the very best in quality.
FAQs
Who makes Valspar paint?
The Sherwin Williams Company is the one currently making Valspar paint. Before 2017, the Valspar Corporation was responsible for manufacturing the paint, but Sherwin-Williams acquired it in 2017, changing its ownership.
Valspar still operates as an independent brand mainly geared towards low-budget customers, but Sherwin Williams Company is now the parent company overseeing its operation.
Is Valspar Sherwin Williams
No, Valspar is not Sherwin Williams. Instead, it is a subsidiary of the Sherwin Williams Company following the successful completion of its acquisition in mid, 2017.
The Valspar Corporation was established in 1806 has grown into a well-known industry leader in the manufacture of paints and coatings. On the other hand, the Sherwin-Williams Company was founded in 1866 in Cleveland, Ohio, United States. While the Valspar Corporation now belongs to the Sherwin Williams Company, they operate separately as independent brands.
Does Sherwin Williams own Valspar?
Yes, The Sherwin Williams Company owns Valspar. This is following the successful completion of its acquisition in mid, 2017.
The Sherwin Williams Company acquired Valspar and now owns it, even though the two still operate as separate brands targeting different segments of the market.
For example, Sherwin Williams's paints are geared toward high-paying customers, while Valspar targets budget customers.
Does Sherwin Williams sell Valspar Paint?
Yes. Valspar is one of the many well-known paint brands that the Sherwin-Williams Consumer Brands Group manufactures and distributes.
The other big brands that The Sherwin Williams Consumer Brands Group manufactures and sells include Dutch Boy, Minwax, Krylon, Cabot, Thompson's Water Seal, Purdy, and HGTV HOME.
The company sells Sherwin-Williams paint under the same name, while the other brands are sold under their respective names. Additionally, Valspar also sells consumer paints under other sub-brands, including Devine Color, Cabot Stain, and others. These brands now belong to the same parent company, The Sherwin Williams Company.
Where to buy Valspar paint
You can buy Valspar paints primarily at Lowe's home improvement stores. The paints are also available online on Lowes.com. Alternatively, you can purchase Valspar paints at one of the other several independent retail outlets selling the paint.
Valspar makes it easier to find their products using an online tool. Their store locator tool accessible through the website allows you to locate a Valspar retailer near for convenient shopping.
Is Sherwin Williams paint at Lowes the same quality?
Multiple tests of these paints show a significant difference in the texture and overall quality of these paints from those at the Sherwin Williams stores. Based on these tests, the Sherwin Williams paint at Lowes is not the same as those at the Sherwin Williams store.
Some professional painters who have used these paints claim that the Sherwin Williams formulas at Lowes are actually Valspar.
Therefore, it is recommended to buy Sherwin Williams's products like Cashmere and Duration from the Sherwin Williams store if you want a fine, durable finish with the original quality.
Is Lowes Sherwin Williams paint the same
Professional painters who have bought Sherwin Williams paint from Lowes say it is not the same paint. Multiple tests of these paints show a significant difference in their texture and overall quality from those at the Sherwin Williams store.
The Sherwin Williams formulas at Lowes have the same characteristics as Valspar. So you may want to buy your Sherwin Williams paint from the Sherwin Williams store if you want the best paint quality with a fine, durable finish and polished look.
Was Valspar Ultra discontinued?
Valspar still offers Valspar Ultra Stain Resistant Paint and Primer that claims to deliver a washable, smooth finish with excellent stain resistance. The paint features a 100-percent acrylic formula that dries to form a scratch-resistant coat.
The paint offers protection from everyday scuffs, marks, and wear. This quality makes it easy to wash off and maintain.
Other Posts: Varathane Vs Minwax
Bottom Line: Which Paint to Choose Between Valspar and Sherwin-Williams
This detailed comparison should help paint a clearer picture of the two competing paint brands, Sherwin Williams and Valspar. It should be easier to choose the most suitable option for your next project from the two brands with that insight.
Overall, Sherwin Williams is a higher quality, more durable paint that provides better coverage and a classier look like Benjamin Moore or aura and other few exterior and interior paints. However, these premium features come at a cost.
So, buy Sherwin Williams if you are willing to pay extra for a more premium look and greater durability. On the other hand, Valspar is a more budget-friendly brand. So buy it if you are on a budget and do not mind having a more textured finish.
Valspar is not among the worst paint companies; it is just relatively lower quality than Sherwin Williams. It offers excellent value if you are on a budget and your priority is to cut costs.