When it comes to finding a good primer, things can get very tricky because not all primers are great. Some don't even properly hide stains or seal off smells.
But our Zinsser vs Kilz primer comparison may help you – you just need to know which one of them is suitable for your type of application. We will go in-depth about which primer is best for different situations.
Here are the topics we'll cover in this quick guide;
Zinsser Primer vs Kilz Product Information
Advantages and Disadvantages of Kilz and Zinsser Primers
In-depth Feature Comparison
How to Choose Your Primer Type
Zinsser 123 Primer vs. Kilz FAQs
Zinsser Primer vs Kilz Primer Verdict
So let's get started!
Zinsser Primer vs Kilz Product Information
First, it's helpful to know the creators when comparing Kilz vs Zinsser primer.
What are Kilz Primers
Kilz primers are made by Masterchem Industries, a company that is well-established and has a very large product portfolio.
Kilz is known for products that seal off odors, while covering stubborn stains. One product that stands out the most is the Kilz Premium High-Hide Stain-Blocking Interior/Exterior Primer.
What are Zinsser Primers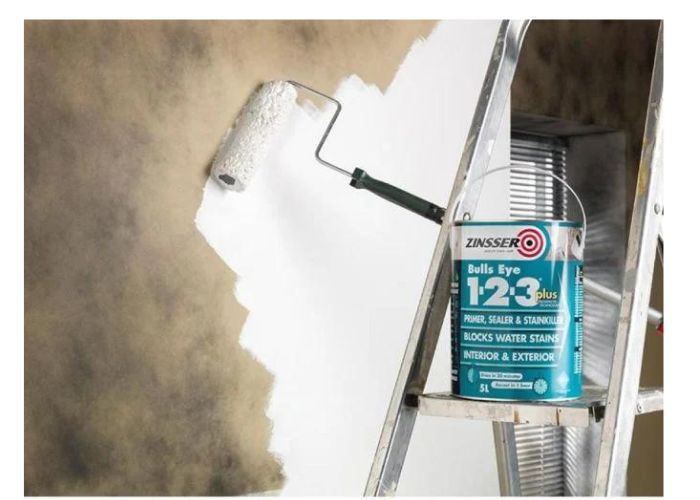 Meanwhile, Zinsser is marketed by Rust-Oleum, which is known as the leading paint, primer, and coating manufacturer in the entire world.
Zinsser has a great primer ideal for both interior and exterior applications, specifically the Bulls Eye 1-2-3 Interior/Exterior Water-Based Primer.
Advantages and Disadvantages of Kilz and Zinsser Primers
Both Kilz and Zinsser have benefits and drawbacks for their products, as you can see below:
1. Kilz Premium Primer
Sale
KILZ 3 Premium Primer, Interior/Exterior, 1 Quart
This powerful stain-blocking water-base formula seals surfaces, helps to achieve a uniform finish, hides stains and previous colors and offers excellent adhesion to most interior and exterior surfaces. Zero VOCs and easy clean up with soap and water makes it safe to use in occupied homes and work spaces.
KILZ Premium offer just the right consistency for a smooth and level finish that seals porous surfaces and fills in small imperfections. Use KILZ Premium under or over latex or oil based paint. Use on properly prepared surfaces free of dust, grease, chalk, rust and peeling paint.
With excellent adhesion for most surfaces, use on interior and exterior drywall, plaster, woodwork, paneling, masonry and brick. Ideal for high-humidity areas including bathrooms and laundry rooms.
PROS
Stain coverage
It can seal off odors
It dries fast
You can clean it up with soap and water
CONS
Inhaling it can be harmful
The Kilz Original Primer has a foul odor
---
Read: Kilz primer for pressure-treated wood
2. Zinsser Bulls Eye 1-2-3
PROS
Fast drying
No sanding required
Doesn't require too many coatings
It seals off unpleasant odors
CONS
Heavy texture, making it hard to spread in a smooth way
It may have a strong smell
---
Kilz vs Zinsser In-depth Feature Comparison
At least by now, you know some of the features of the Kilz vs Zinsser primer. But it is great to compare the unique features that make them stand out.
In fact, both of them offer benefits that will help you during your projects.
1. Odor – Zinsser odor killing primer vs kilz
Odor is something all primers may have, but when the odor is too strong, it makes it hard for you to finish your work and it can actually be toxic.
Out of the two products, Kilz has a very distinctive odor compared to Zinsser. In fact, the odor is quite foul. This is why it's a better alternative to use the water-based option, which has a less unpleasant smell.
Zinsser has its own odor too, but it's not that bad when compared to Kilz.
When comparing zinsser vs kilz for odor – Zinsser wins.
2. Consistency and Bleed-Through – Zinsser 123 primer vs kilz
Both products offer amazing coverage, but Zinsser is the winner as it's able to cover much better.
Meanwhile, Kilz allows some bleed-through, depending on the surface. So, do you have to paint over kilz primer? You may need to apply a thicker coat for the product to cover better.
Other than that, the products do a good job at covering stains and making sure the paint you apply on their surface looks nice and uniform.
3. Mold-Resistance – Zinsser mold killing primer vs kilz
Both Zinsser and Kilz offer amazing mold resistance.
These primers were made in such a way that they block mold and ensure that it doesn't ruin your kitchen cabinets, furniture, walls, or any surface that you're working on.
If you need a primer specifically for your kitchen cabinets, check out the best primer for kitchen cabinets reviews to find top recommendations.
4. Adhesion – kilz adhesion primer vs zinsser 123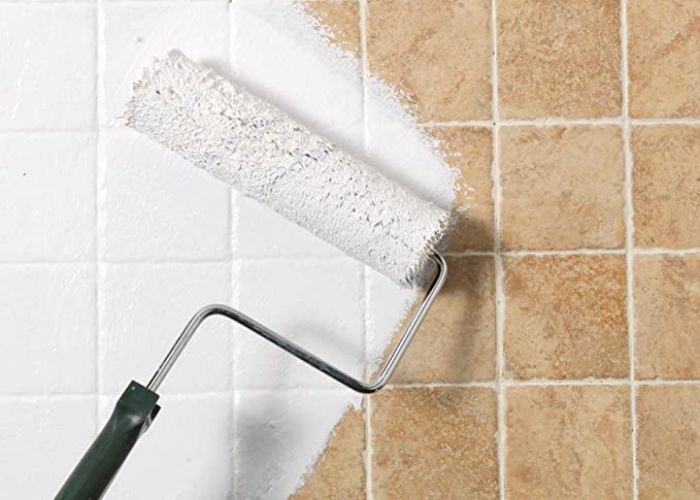 In terms of adhesion, Zinsser is great because you don't have to do any sanding early on. You only have to do it if you want to get the best bond ever, especially on high-gloss surfaces.
On the other hand, Kilz requires you to prepare more for the application. You need to sand the surface first, so you have to be ready for this long process.
Adhesion is great for Kilz too, but Zinsser primer wins here as it has a more powerful adhesion.
5. Price – bin primer vs kilz
When it comes to prices, Kilz is the cheaper option if you're on a budget. Usually, the prices will start at $8 and go up to $42 per gallon.
At the same time, Zinsser's prices can get as high as $10 per quart. In general, Zinsser is pricier, but it can also depend on the particular primer.
6. Rust-Inhibition – Zinsser 123 vs kilz
Zinsser is the right choice if you plan to apply primer on a metal surface before painting it. Zinsser Bulls Eye 1-2-3 contains a rust-inhibitor for metal surfaces, making it a great bonder for both clean and heavily rusted metal surfaces.
7. Variety – kilz vs zinsser
Both Zinsser and Kilz have a large variety of products, and they are pretty much at the same level in this regard. They will both bring generic primers to the table, and they also have bare wood primers, as well as indoor and outdoor primers.
Besides, what's even better is that both brands come with different types of primers, such as water and oil-based ones.
8. Consistency – Zinsser vs kilz primer
Consistency is very important when choosing a primer. Depending on your project, sometimes you need thinner consistency, and other times, you need a thicker one.
So, if you want to choose between Kilz and Zinsser, here are some things to consider in terms of consistency.
Kilz is the better choice if you want something thinner and easier to stir. This is why the product is considered a good choice for beginners.
Besides being easy to stir, it is also easy to spread.
Moreover, Kilz comes with a better bleed through, which is something that can be bad or good, depending on what you want to achieve. And while thinner consistency is good for stirring and spreading, Kilz is said to not have the best coverage.
Proper coverage is important, and because of that, many DIY fans do not prefer Kilz because of its thin consistency.
Meanwhile, Zinsser is the one with a thicker consistency across the board, something that DIY fans love. Due to its thickness, the primer coat will also be very durable, and the paint will adhere much better.
This is one of the reasons why many people choose this brand.
Also, since the product is thicker, you won't have to apply too many coats. In fact, some projects will only require one layer of the Zinsser product.
Overall, Zinsser is a better product in terms of consistency. It also gets extra points for the fact that it has no bleed-through.
What are Zinsser Primers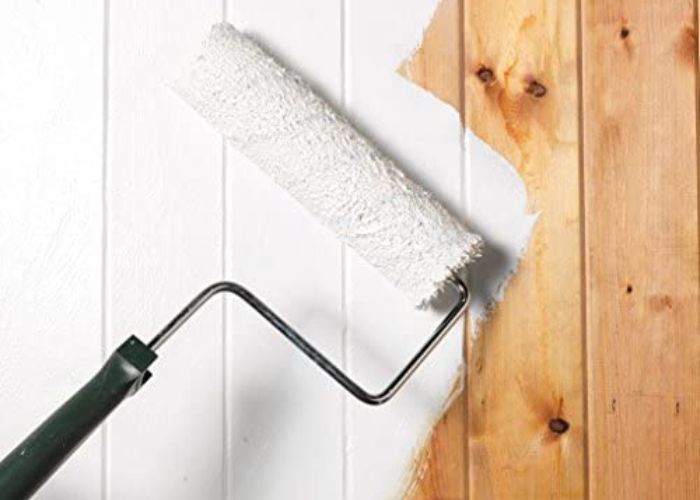 Zinsser and Kilz are two brands that feature different types of primers, and you should choose them based on the surface you want to paint.
Latex primers, for instance, are great to use for multiple projects, and the cool thing is that you can use them both outdoors and indoors.
What's even better is they make it possible for the underlying material to breathe since they are vapor permeable.
Some latex primers you can use in this regard include Zinsser Bulls Eye and Kilz Premium.
Shellac-based primers are also great, mostly because they can be used to cover very stubborn and bad odors and stains. But they work only for interior surfaces, and they also tend to be pretty expensive.
Then, you have oil-based primer for exterior wood that can be used both inside and outside. They offer amazing coverage, and they can also seal the surface properly.
So, they are great for exterior wood since this is often exposed to moisture and different weather conditions.
Unfortunately, there are also some cons, such as the fact that they don't allow breathability, making them a bad option for drywall or plaster. Moreover, they don't adhere to galvanized metal.
You will have to pick a primer depending on the type of project you are working on. Zinsser and Kilz both have products made for challenging surfaces like masonry and bare metal.
Zinsser features a great Metal Primer if you need to paint rusty or clean surfaces. Then, Kilz comes with a Concrete & Masonry Bonding Primer.
People tend to pick Zinsser primers in general out of the two brands. Still, you need to do your research and choose the one that you think will work best for you.
Check Out The spray primer for wood
Which Paint Primer Brand Should You Choose?
Both brands are amazing, but overall, Zinsser is considered the best out of the two. Thus, Kilz will have to make some improvements if they want to achieve the same level of quality.
Zinsser is known and loved for the thick and durable coatings, which will lead to less prep work. It also requires fewer coats. This makes it amazing to use on tougher surfaces as it has better adhesion. So, Zinsser is the more trustworthy brand overall.
You can use Kilz if you are working on a surface that needs thinner primer layers or if you don't mind some additional prep work. Zinsser offers more versatility. Either way, it's better to apply any primer than no primer at all.
Thus, Kilz would be alright if you cannot get Zinsser.
Zinsser 123 Primer vs. Kilz FAQs
Here are a few common questions when comparing Kilz 2 vs Zinsser 123.
What Type of Kilz Primer Should I Use?
In order to decide what Kilz primer you should use, you must see what surface you are painting. For instance, you may want to look into KILZ 1 Standard Interior Primer or KILZ PVA Drywall Primer if you need to paint a new drywall.
How Many Coats of Kilz Primer Should I Use?
Ideally, you should use two coats of Kilz primer. Kilz isn't that thick, and the first primer coat may be soaked up by the wall too. So, apply another coat after the first one dries. This will also help hide any flaws in the wall. You can learn more about how many coats of primer are needed on wood for painting.
Can you Leave the Primers Unpainted?
Whether you settle for Zinsser or Kilz, you should never leave the primers unpainted. The primer is meant as a base for the paint and leaving it unpainted for too long may cause it to damage or become dirty, and you may even have to apply more primer. Do not mix primer with paint directly, as this may also cause problems with the finish and colour.
How to get kilz off skin
To remove Kilz primer from your skin, use a mixture of warm water and dish soap, rubbing alcohol, or white vinegar. Apply the solution to the affected area and gently scrub with a cloth or brush. Rinse thoroughly with water and repeat if necessary. Use gloves and protective clothing when using Kilz primer in the future.
Zinsser Primer vs Kilz Primer Verdict
When comparing Zinsser vs Kilz primer, what's the bottom line?
In the end, you can pick Kilz or Zinsser, as both primers are amazing. But they bring different things to the table. That being said, use a Zinsser primer if:
You want to deal with less odour
You want to apply fewer coats of primer
You want a very powerful adhesion
Check out the Zinsser product if you don't mind spending more money in return for great quality!
At the same time, use Kilz if:
You want a less pricey option
You want to effectively cover stains and get rid of polyurethane odours.
You want something that dries fast
You can buy Kilz if you want a lower price and want to make sure stubborn stains are covered!